Whether it's locking the door, wearing our seat belts, or washing our hands, we all know that there are lots of little things we do every day to keep ourselves and our loved ones safe. But as we age, there may be a hazard growing in your own home that many don't notice until it's too late – The risk of falling.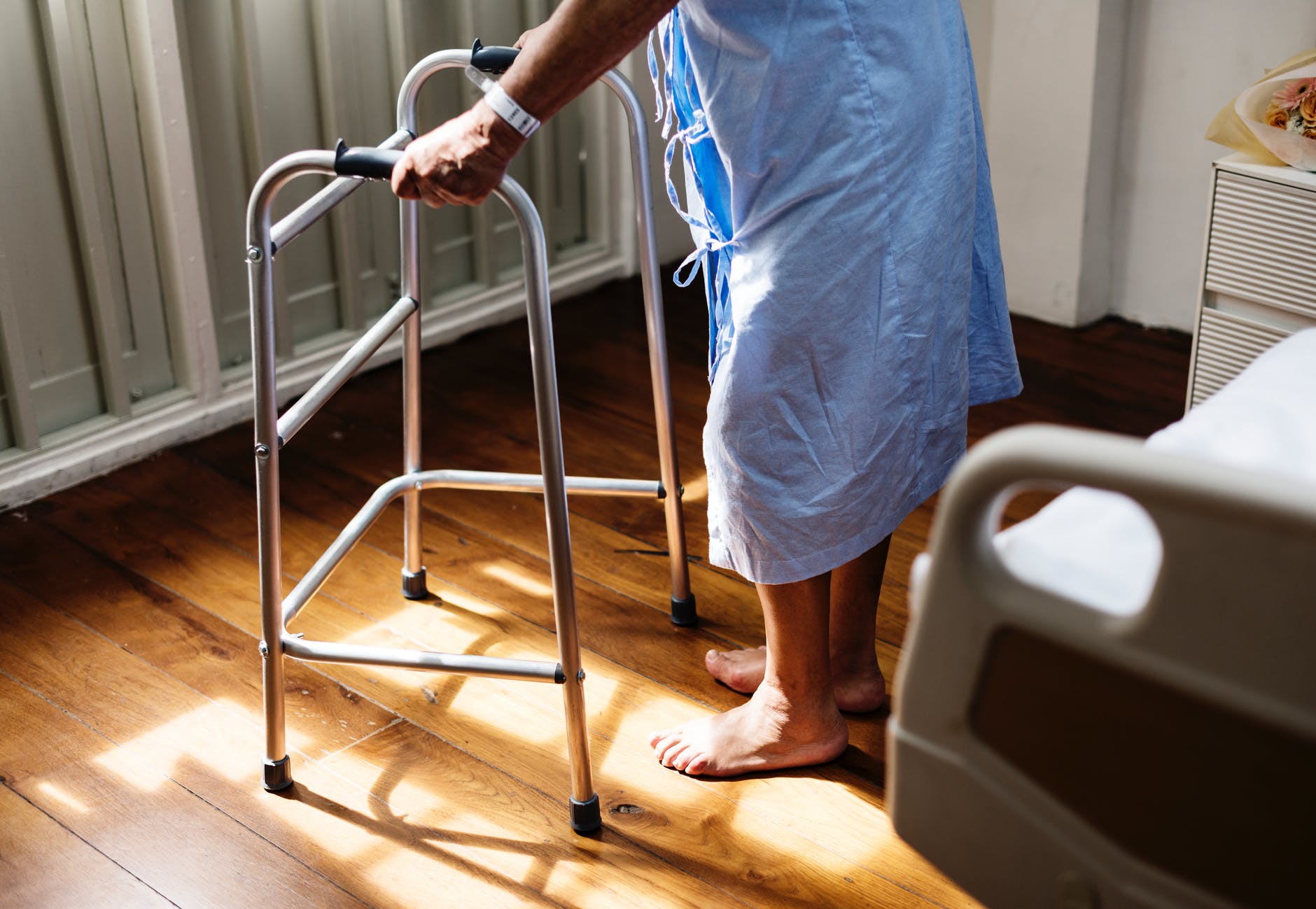 Falls are the leading cause of injury related death for adults 65 and older, and hundreds of thousands more adults are left disabled or seriously injured by falls every year. Even the most attentive family members can overlook gradually increasing hazards in someone's home, but there are many easy steps that can be taken to reduce risks if you stop to notice.
Whether it is for yourself or a loved one, start with reviewing the physical environment. Look for trip hazards like power cords, small rugs, clutter, and furniture:
Rugs should be secured to the floor, and furniture arranged or removed so that there is a clear walking path through every room.
An electrician can add additional electrical outlets where needed so that there's no need to walk across power cords.
Add non-slip mats and appliques to bathrooms and showers, and consider installing grab bars near the toilet, shower, and bath.
Check lighting, particularly in hallways, stairwells, or anywhere there is a transition in flooring. As we age it becomes more difficult to see in low lighting, so what may seem adequate to you, may not be enough for someone older. Add additional light fixtures, brighter light bulbs, additional light switches if there isn't already one at either end of a staircase or hall, and consider adding non-slip materials or contrasting colors to make the tread and riser of each step more visible.
It is also important to review the fall risk of medications or medical issues with a physician. Many medications can increase the likelihood of a fall by causing dizziness, low blood pressure, or other reasons. Make sure your physician knows all of your medications in case there could be interactions, ask if there is anything that might put you at a higher risk of falling, and what you might do to prevent it.
The aging body comes with changes, but recognizing the importance of things like wearing glasses with accurate prescriptions, or utilizing other assistive devices can go a long way toward preventing serious injuries. Regular exercise is also very important for improving or maintaining strength and balance, which lowers your risk of falling. Fall-prevention exercises can be found online, or through many fitness centers and community organizations.
For a more detailed checklist of fall risks to look for, visit the CDC's website here: https://www.cdc.gov/steadi/pdf/check_for_safety_brochure-a.pdf
Karen B. Allen, President Senior Services
Ms. Allen, joined the Franciscan Missionaries of Our Lady Health System in 2008, serving as the Executive Director of Franciscan PACE, Inc. Since 2010, Ms. Allen has been serving as President of the Senior Services Division.Ms. Allen currently serves on the Boards of Directors for Leading Age as well as Supportive Care Coalition, and has formerly served on the Capital Area Agency for Aging Board of Directors, the Capital Area Crisis Intervention Center Board of Directors, is a former chairman of the St. Joseph's Academy Board of Directors, and is a member of various community and professional services organizations.