Our Research
As an initiative dedicated to gerontology, we compile all relevant information for an up to date understanding of current practices and conduct research to develop best practices.
JOYFULNESS OF SPIRIT
An awareness of being blessed by God in all things.
Gerontology Scientific Organizations
Internet Programming to Reduce Loneliness and Social Isolation in Aging
Loneliness among older adults is a growing public health concern with a mortality risk that is similar to cigarette smoking (Gerst-Emerson & Jayawardhana, 2015). Loneliness is associated with social isolation and can be expected to increase as the population ages with concomitant losses of mobility, increases in health problems, changes in economic status, and the loss of partners and friends due to death and relocation (Czaja et al., 2018). These losses impede the maintenance or acquisition of desired relationships, also resulting in a higher incidence of loneliness.
Technology and the internet have been used to address isolation and help older adults remain socially engaged (Cresci & Jarosz, 2010). Th e purpose of the current study was to evaluate the effectiveness of a community-engaged Internet Information Station (IIS) program to address social isolation and loneliness in a senior living community.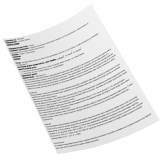 The American Geriatrics Society (AGS)
The American Geriatrics Society accepted our manuscript Increasing Health-Related Internet Use In A Culturally And Ethically Diverse Community for a poster presentation in the 2018 Annual Scientific Meeting of the American Geriatrics Society in Orlando, Florida.
The American Geriatrics Society is nationwide network of over 6,000 healthcare professionals whose aim is to improve the lives, health, and independence of older people. Members of AGS include geriatricians, geriatric nurses, family practitioners, pharmacists and internists.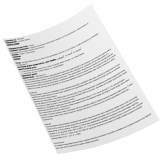 Gerontological Society of America (GSA)
The Gerontological Society of America (GSA) is the largest and most established interdisciplinary scientific organization devoted to the advancement of gerontological research, learning, and practice. Through its Annual Scientific Meeting, GSA offers nearly 4,000 international professionals in the field of aging the opportunity to learn the latest trends and development from industry leaders, build strategic partnerships to address aging challenges, and network with peers.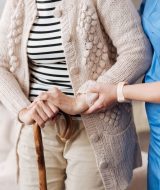 Association for Gerontology in Higher Education (AGHE)
Established in 1974, the Association for Gerontology in Higher Education (AGHE) is a membership organization of colleges and universities that offer education, training, and research programs in the field of aging.
The purpose of AGHE is to foster the commitment of higher education to the field of aging through education, research, and public service. We have been a member school since 2012 and we recently attended the 44th AGHE Annual Meeting and Educational Leadership Conference  to stay abreast of the most current trends in gerontology in higher education.
Research Projects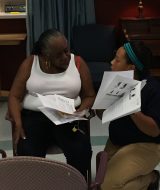 Culturally Informed Healthy Aging (CIHA) HUD
The CIHA program integrates nursing, anthropology and epidemiology as an approach for a Nurse Practitioner to systematically partner with communities and providers to assess social determinants of health to identify community cultural capital (community strengths and assets) and issues central to aging and health. The CIHA program partnered with 4 HUD facilities owned by Our Lady of the Lake to  serve as a model program to provide population-based gerontology and healthy aging interventions.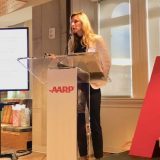 Aging2.0 Baton Rouge Chapter Launch and Panel Presentation with Aging2.0, AARP – A Tale of Two Cities, How Community Impacts Aging
In recent years, we've developed an exciting relationship with the Baton Rouge chapter of Aging2.0 and participated in the Panel Presentation with Aging2.0, AARP – A Tale of Two Cities, How Community Impacts Aging. Founded in 2012, Aging2.0 strives to accelerate innovation to address the biggest challenges and opportunities surrounding aging.
REVERENCE AND LOVE FOR ALL OF LIFE
Acknowledging that all life is a gift from God.